Energy Efficient Drying of Corncobs
The PETKUS Corncob Dryer DHD is a system for drying husked corncobs at harvest moisture levels. Using a double-pass reverse process, the drying chambers are connected by a central air duct system.
steady and gentle drying due to top and bottom air operation
250-1500 t drying capacity
High Energy Efficiency due to Dual Use of the Warm Air
In the first pass, the drying air flows into the top of the drying chamber where it gives pre-dried product its final drying pass. The slightly saturated air exits at the bottom of this chamber and passes through undried corn in a second chamber.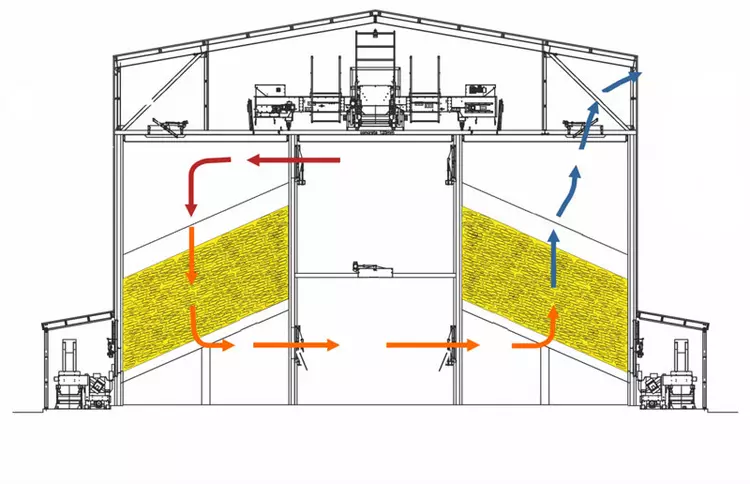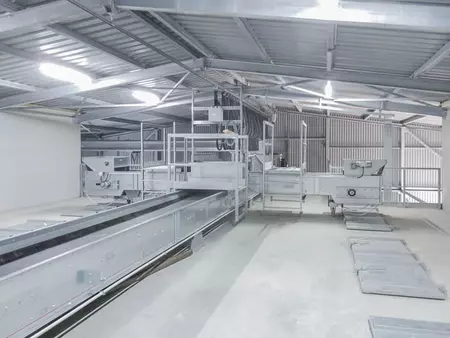 Gentle filling of chambers
Belt conveyors gently transport the corncobs into the drying chambers.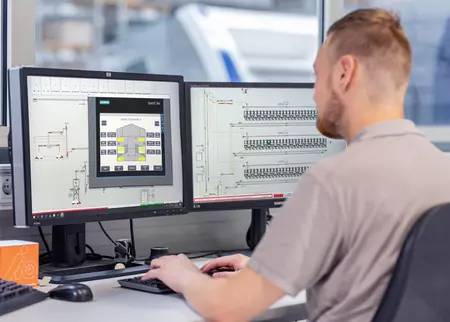 Central Monitoring and Control System
Access visualisations and detailed reports of the process from your PC or touch panel.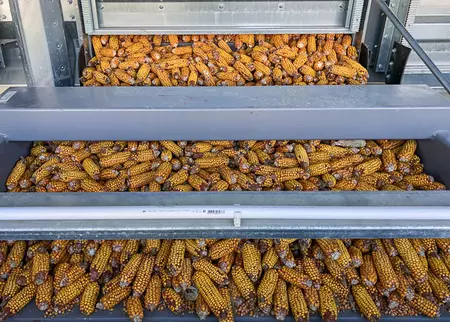 Chamber Discharge
Mechanical or electric discharge, depending on requirements.
A Modular Chamber System Tailored to your Requirements
1 Drying chambers
with capacities between 20 and 80 t, half-chambers possible
2 Hot air generation
with gas or oil burner and heat exchanger
3 Chamber discharge
4 Modular construction
12, 18 or 24 chambers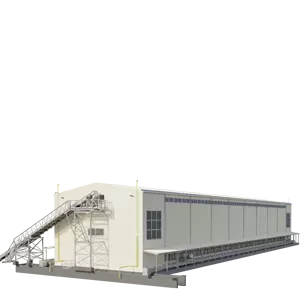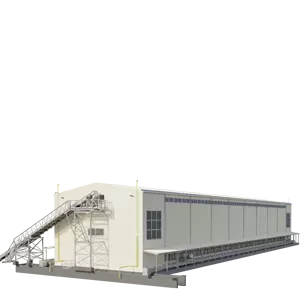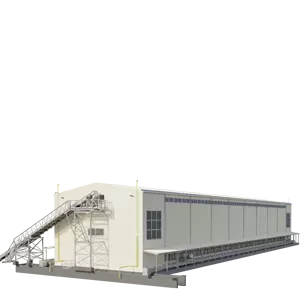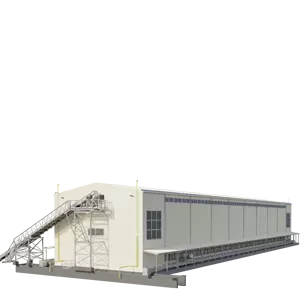 This might also interest you: